Join our Partner Affiliate Program to Earn a Lifetime of Commissions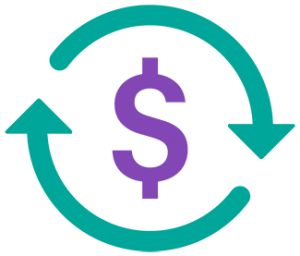 Stop sending referrals for free!  Most referrals are not tracked nor compensated … until now! This program allows partners to refer customers to GalaxyCPR for commission payments.  Referrals can be made to us both online and offline.
 For online marketers (e.g. for online content developers) a special web affiliate link can be provided to you as well as an exclusive Promo code.  For offline partners (e.g. retail shops, hotels, cell repair shops etc.) leads can be submitted either actively via submission via a web interface or a Promo code can be provided.  Partners can share up to 30% of our net profits for the lifetime of the customer referral.  There is NO COST to join.
---
To see a video presentation of this program and a demo of the partner login, -> CLICK HERE<-
---
What do I sell?

You may choose what to to offer to your own customers.   Most partners will choose a service that matches how they interact with customers while avoiding any conflict with the existing business.   Here is a sampling of our services which partners can help promote:
Phone, Tablet or Computer Repairs (* can be segmented to just Galaxy Samsung Repairs for instance and exclude iPhones if needed)
Gently Used Warrantied Phones
Carrier Unlocking Services
Device Buyback Service
Device Upgrade Services
---
Who is this suited for?
Any business that directly interacts with a person that owns a device would benefit from the program:
Existing Cell Repair Shops that wish to outsource their repair work
Existing Repair shops that do not have the technical expertise or inventory to repair non-iPhone product
Mobile Repair Technicians that do not fix non-iPhone devices
Cell Industry Retailers (e.g. Accessories, Network Carriers, New Phone retailers )
Retailers
Hospitality (e.g. hotels, tourism)
Insurance and Warranty Firms
Schools, hospitals and corporations
Content Developers (e.g. Youtubers, Bloggers)
Taxi Drivers (e.g. Uber, Lyft)
---
How much do I earn and when do I get paid?
This depends on the service you offer and is paid not just for the first sale but for a lifetime:
Phone Repairs | Carrier Unlocking Services:   up to 30% of Net Profit depending upon monthly volume
Gently Used Warrantied Phones:  $10 referral fee on completed purchase
Device Buyback Service:  $5 referral fee for every successful device purchased
Device Upgrade Services: $5 referral fee for every successful trade-up
---
What support do I get from Galaxy?
We provide a partner web-based reporting system that tracks every lead you refer.  You can: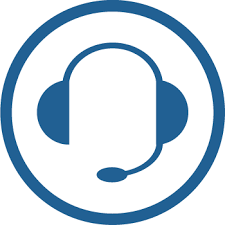 Obtain marketing materials including a counter display with your logo.  We also provide business cards and posters.
We can also create banner ads and web marketing materials.
Pro-actively input customer prospect leads for us to follow up on.
Create exclusive promo codes tagged to a specific promotion (e.g. a free phone case, repair discounts etc).
These tagged promo codes are issued only to you and identifies you as the referrer eligible for a commission.
Track every referral you made to us and see all details including date of transaction, cost, net profit and more.
---
How are my earnings tracked?
Referrals online through a web hyperlink (e.g. website, email) are tracked through an affiliate link that inserts a web cookie in the users browser for 30 days.  This tags the customer to your partner account.
The user can also shop for repairs or products using the promo code and that will additionally identify you as the referrer should they not visit by a web link.
Referrals via a promo code are always tracked back to the referrer no matter if they come online or offline.
Referrals can also be actively inputted by the partner directly inputted into our system.  When customers visit the store or order online they will be tracked according to their name and promo code (if any).
---
How often and how do I get paid?
We pay within 7 business days from the end of each calendar month for the previous month's commission.
Minimum pay outs are $100 per month otherwise we carry it over to the following month's payment.
We can also mail a check, pay in bitcoin or do a wire transfer for amounts that exceed $500 per month.
---
What makes us different?
There are few affiliate programs for device repair available due to the complexity of the systems and software tracking.  We are the best choice because:
Free to Join
Full Partner Support via online ticket system, account manager and marketing materials
Lifetime commission on repairs instead of a one time referral fee
Offer only what you want – flexible service offerings to match how you do business
Fully transparent back office reporting detailing all referred customer interactions
Online ledger and reports for customer commission breakdowns, payouts and partner support
---
Join this unique opportunity today!